October 5th Bears/Commanders $54.00 Round-Trip Shuttle from Marriott Marquis (Washington, DC) to FedEx Field!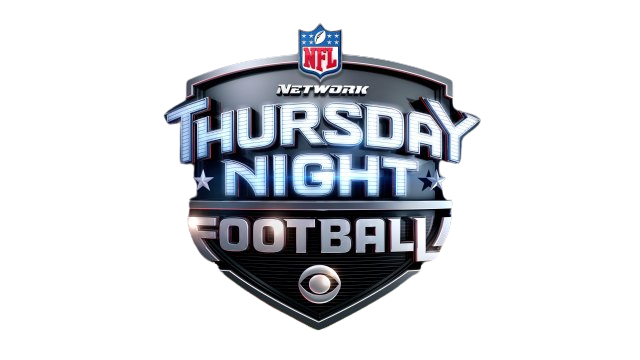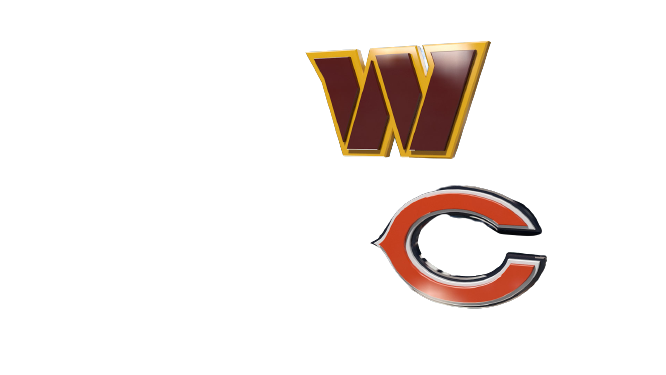 Click on the Thursday Night Football logo to Reserve?Seats on our ROUND-TRIP Shuttle!
_______________________________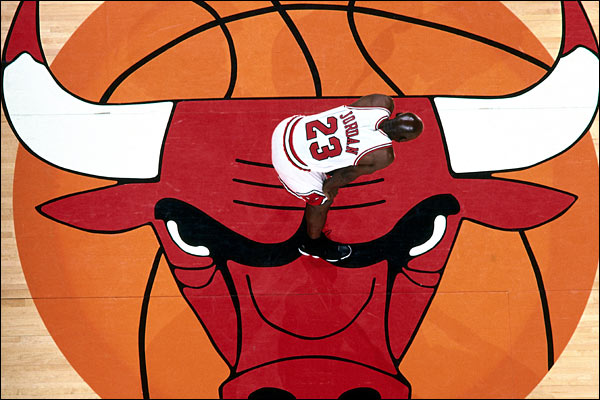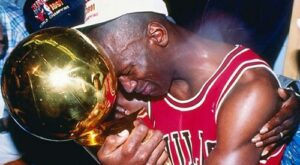 What time is it? "It's game time WOO!!" Well…..it's really not game time, but it is time to relive a period in NBA history where the Chicago Bulls for a long stretch were considered the most dominant team in the NBA. Let us POST you UP and FADE AWAY back to 1991 when the Bulls finally broke through the bad boy Pistons and went on to the NBA Finals to take on Magic Johnson and the Lakers. With the series ending in 5 games the Bulls would go on to win their first NBA championship at the Forum. This particular Bulls team had a starting roster consisting of John Paxson, who specialized in 3 pointers, Bill Cartwright at center, Horace Grant who could rebound with the best of them, not to mention the lanky 6 foot 7 defense of Scottie Pippen, and MJ who could do it all.
.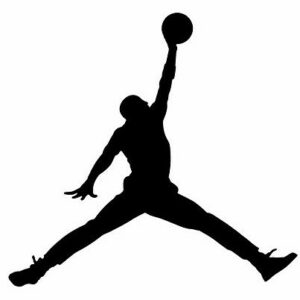 Do you need to make a last second reservation? Give us the Ball by calling 773-985-1997 or by CLICKING on the Jordan logo and we will deliver a CLUTCH performance.
.
.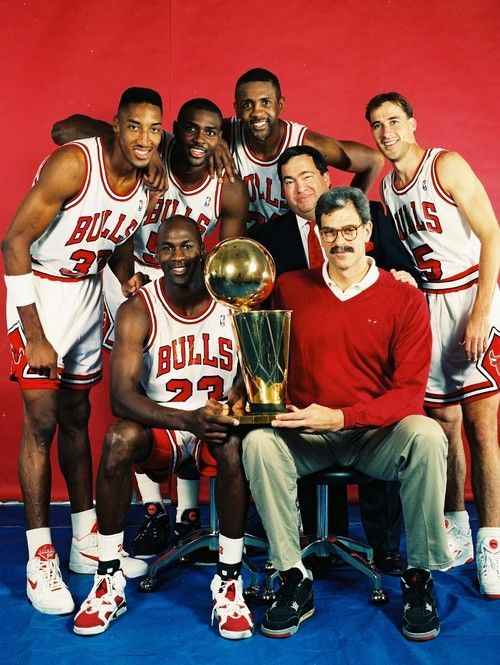 This well gelled team played so magnificent with one another that they ended up winning 3 straight championships which would be later referred to as the 3 peat. While celebrating their first championship in LA, the bulls would get the privilege of celebrating their 2nd championship in front of their home crowd at Chicago Stadium as they defeated Clyde Drexler and the Trailblazers in Game 6 of the NBA Finals.
.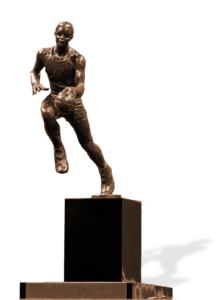 Are You looking for a car service that will provide you with an MVP performance? Call 1-888-556-5331 or CLICK on the MVP Trophy!!
.
.
.
.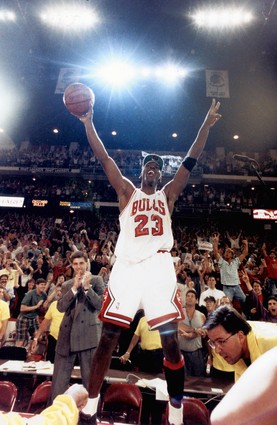 As the Bulls celebrated in relief you could find Jordan standing on the announcers table with 2 fingers in the air signifying 2 sealed championships. MJ was blessed to have big hands to easily palm a basketball, and the exceptional talent to control the basketball with both hands in mid-air, but if he had a crystal ball, he would be able to clearly see that this was just the beginning of the many NBA championships that the bulls would bring to the city of Chicago.
.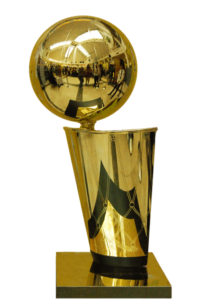 Do you want to know what it FEELS like to win a championship? CLICK on the Larry O'Brien TROPHY to receive our undivided ATTENTION!!
.
.
.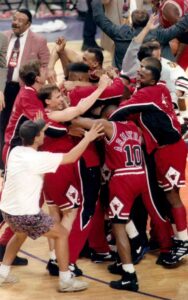 Winning back to back championships is difficult enough, but winning 3 straight championships takes stamina, endurance, and fortitude. In 1993 that's exactly what the Chicago Bulls possessed in order to defeat the Pheonix Suns in 6 games of the NBA Finals. Although Paxson made the game winning 3 point basket, the contributions from the bench could not be overlooked. Bill Wennington, BJ Armstrong, and Will Perdue all played key roles on helping the Bulls make their mark on NBA history.
.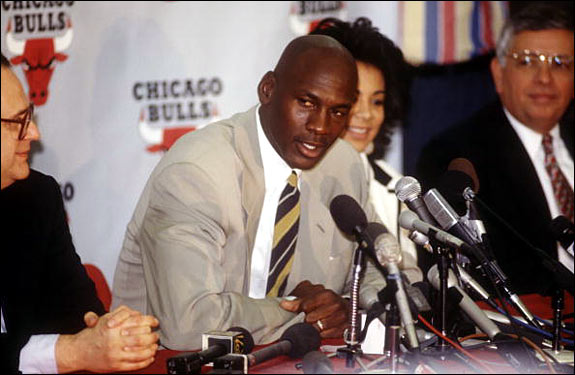 On October 6th 1993 the NBA world was shaken by Michael Jordan's shocking decision to retire from the game of basketball. This choice would ultimately end the Bulls run at winning a 4th straight title. Though the hearts of fans throughout the city of Chicago we're broken, they wouldn't be in pain for too long as rumors began to swirl around in mid 1995 about the possible return of Michael Jordan.
.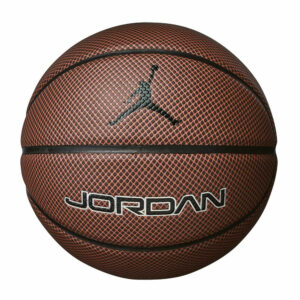 Book your ROUND TRIP car service to the United Center with Senate Transportation Services Chicago and we promise to COMEBACK and pick you up!!
.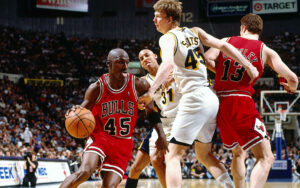 These rumors in fact became reality as Jordan suited up for the very first time after a 2 year layoff against the Indiana Pacers on March 19th 1995. Jordan ended the game with 19 points, 6 rebounds, and 6 assists. For an average Joe these may be pretty good box scores, but for MJ who shot 7 for 28 from the field, it just prooved he was a little rusty from the early retirement. Due to the fact that Jordan came back mid-season with 17 games remaining before the NBA playoffs, it unabled him to get fully in shape, as well as to build a strong comardity amongst his new teammates. These sets of unfortunate circumstances caused an early exit from the playoff semifinals at the hands of Afernee Hardaway and the much younger, faster Orlando Magic.
This embarrassing defeat would only motivate Michael to come back the following year stronger, faster, and more determined to get the Bulls to a 4th championship. While Chicago's front office made a strategic move to sign Dennis Rodman in the off season, MJ and Pippen began a workout program so that they could enter the next season in peak condition. Everyone knew that the 1995-96 bulls team would get off to a fast start, but no one could imagine that they would demolish teams night after night and end the season with a league record at the time of 72 wins and 10 loses. Breaking the record for regular season wins is extraordinary, but that wasn't the ultimate goal for the Chicago Bulls, which led the team to come up with a clever slogan, which stated "72 and 10 don't mean a thing without a ring."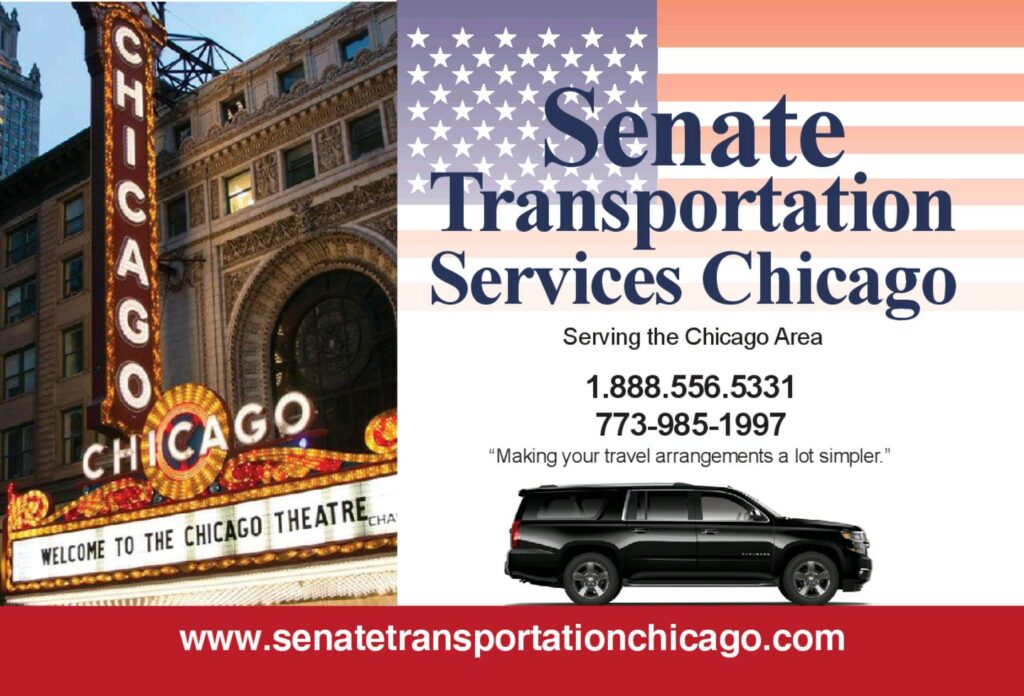 This particular slogan would be extremely tested as the Chicago Bulls went up against the Orlando Magic in the Eastern Conference Finals. Michael was highly determined to get revenge against Orlando, who in the previous year sent him home packing. After a collaborative group team effort by Luc Longley, Rodman, Kucoc, and Steve Kerr; the bulls pulled out the brooms and swept the Orlando Magic to go on to the 1996 NBA Finals.
.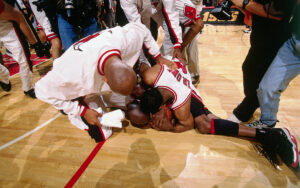 The only team left standing in the way of Jordan and the bulls reaching the top of the mountain was the Seattle Supersonics. Although Seattle was led by the inspirational head coach George Karl, and the fiesty Gary Payton, they would be no match for Michael and the Bulls. Chicago defeated the Sonics in 6 games, and as the seconds of the 4th quarter quickly counted down MJ was still in competitive mode. This time with his own teammate, as he and Randy Brown fought over the game ball. Michael ended up winning this competition too, and was also named the finals MVP.
.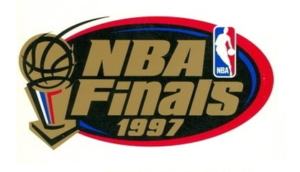 It's 1997, which means it's a new year, with new goals to accomplish, but how do you stay motivated throughout a grueling 82 game season? Especially after just breaking the regular season record the previous year. Well, if you had a zen master by the name of Coach Phil Jackson and the soul of an assassin like Michael Jordan, getting off to a 12 and 0 start and finishing 1 game shy of 70 season wins wouldn't be a problem. After the Bulls cruised through the regular season and then cakewalked through the eastern conference playoffs they went toe to toe up against the Utah Jazz in the 1997 NBA Finals.
.
For Car Service to the United Center
Call 773-985-1997
.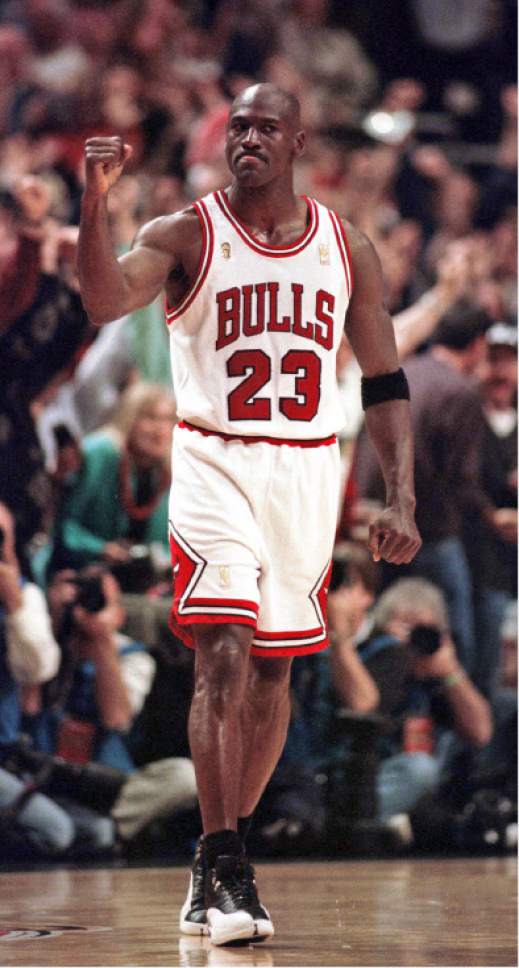 Although Karl Malone was named 1997 league MVP, he still had 2 things to prove. For 1, do mailman really deliver on Sunday's and 2, are you more valuable than MJ himself? After missing the game winning free throw in Game 1 of the NBA Finals which was played on a Sunday, Malone just proved that mailman don't deliver on Sunday's. With the game tied at 82-82, Jordan hit the game winning shot to prove he was just on another level compared to Malone. Even at Jordan's worst, Malone couldn't hold a candle to MJ's greatness. Take for example, Jordan had the bedridden flu in game 5 of the NBA finals, and still had the perseverance, and courage to lead his to team with 38 points, and a 3 point basket that would put the nail in the coffin. With the Bulls leading the series 3 games to 2, and game 6 being held at the United Center, the Bulls put the final choke hold on the Jazz, and won their 5th NBA championship.
.
.
.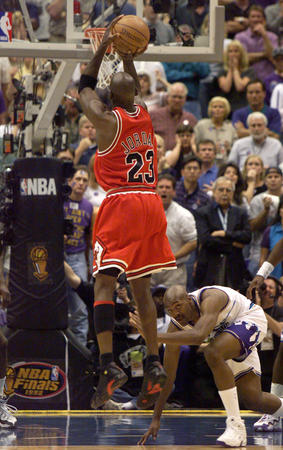 After starting the 1997 season 12 and 0, the Bulls would struggle at the beginning of 1998 season. Raising questions if they really had it in them to win another championship, especially with Scottie Pippen being out for 33 games due to severe back pain. With rumors floating through Chicago that this would be the "last dance", MJ took it upon himself to make this last hoorah a memorable one. The Bulls switched their gears to a higher level and finished the season 62 and 20. After sweeping the Nets, and toying with the Hornets in the playoffs they ran into Reggie Miller and the Pacers in a thrilling Game 7 of the Eastern Conference Finals at the United Center. After struggling for most of the 1st half, the Bulls would come out in the 2nd half full of energy, and purpose. The Bulls would overcome yet another nail biter, and move on to Game 1 of the NBA Finals at the Delta Center against the Utah Jazz. As loud as it was in Delta Center, you better believe it was just as loud in the minds of Stockton and Malone that they both weren't champions. With Utah having the homecourt advantage, this could possibly be the Jazz year. Except, the Bulls had superman on their team, who was more than capable of stealing the ball from Malone, quickly scoring a layup, and then to put the icing on the cake, shoot his last jump shot in a Bulls uniform over Bryan Russell to put a dagger in the hearts of all the Jazz fans. That was that, 6 championships, 6 finals mvp's, 2 separate 3 peats, and 1 dynasty that will go down in NBA history as one of the greatest teams ever.
.
A Flight to Rare Greatness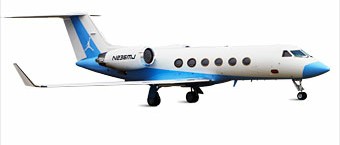 Welcome aboard MJ Airlines flight #2323
Where we will embark on a journey of greatness and destiny.
Before we take off were just waiting on one more passenger that will save us from boredom
From North Carolina, at guard, 6'6″, Michael Jordan
Quickly fasten your seat belts as we fly from the free throw line with our tongue hanging out
From Charlotte to Chicago at 3rd pick is our direct route.
Here on MJ Airlines we offer pretty tasty dishes
How do you want your 39 points? A Dunk, a shrug, with a side of 6 swishes
From the shot over Ehlo, to the shot over Russell
Was there any doubt who was getting the ball when the Bulls broke the huddle
Christmas after Christmas, finals after finals, Jordan was simply determined to prove
From the right hand to the left hand in mid-air, oh…..a spectacular move
MJ took competition personal
and could CARE LESS ABOUT TRICKS, SCHEMES, and FAME
If you don't think so, just ask Van Gundy throughout the classic con game
MJ had it all….the smile, the clothes, the eloquent tongue, and the killer instinct to win
Getting through the bad boy Pistons, and the flu showed he had developed an unquestionable thick skin
You have to admit, Jordan is legendary, and his presence is iconic…more than just the average superstar
A jab step, a ball fake….it was Michael showing his entire repertoire
So when you talk about rare greatness….. this is what it defines
It's 6 rings, number 23……..the GREATEST of ALL TIME
.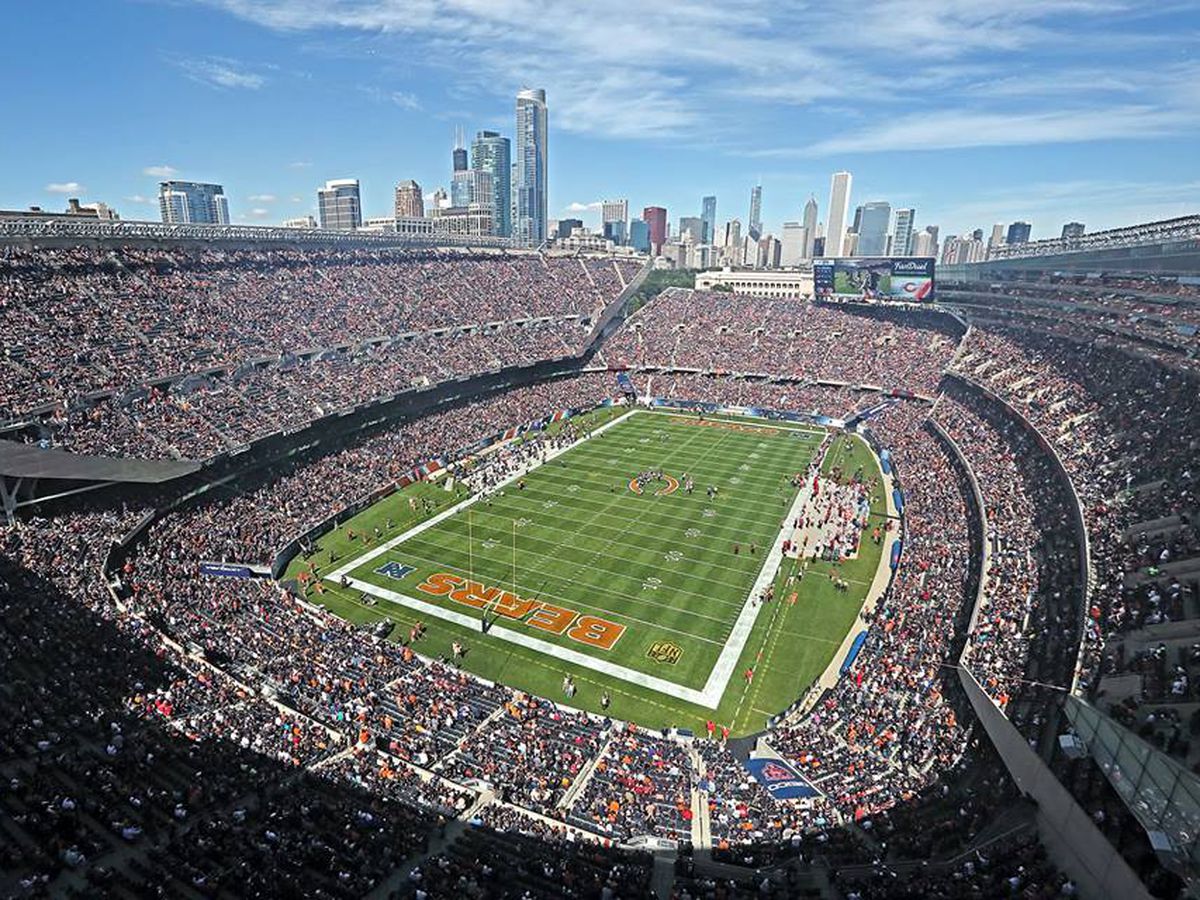 Round–Trip Car Service to Soldier Field
Chicago Bears 2023-24 Home Schedule
DATE………………………..OPPONENT…………………………..
9-10-23…………………..Packers VS BEARS………………….
Opening Home Game in the Windy City
10-1-23……………….Broncos VS BEARS……………………..
10-15-23…………………Vikings VS BEARS……………………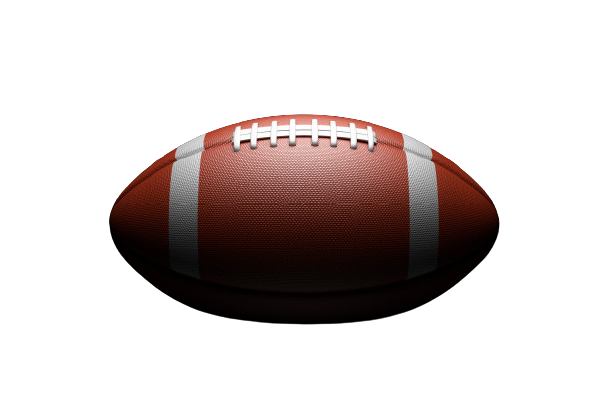 CLICK ON THE FOOTBALL TO BOOK YOUR ROUND-TRIP TRANSPORTATION
10-22-23…………..Raiders VS BEARS……………….
11-9-23……………..Panthers VS BEARS…………………………
12-10-23…………….Lions VS BEARS……………………..
12-24-23……………..Cardinals VS BEARS………………….
12-31-23……………Falcons VS BEARS…………………….
Call us today at 1-888-556-5331 for Round-Trip car service and arrive to Soldier FIELD JUST-in time for Kickoff!
.
In Chicago, we're quite sure you're used to having the wind smack you directly across the face, and your also used to experiencing some smash nose football. Where if a running back had enough courage to come up the middle, a vicious hit would be expected by someone intimidating like Mike Singletary. What if an opposing quarterback called a play that had you catching the ball in the middle of the field, just expect a gruesome hit to your ribs by Brian Urlacher. The Bears have been brought up under the mindset of DEFENSE ever since the 1985-86 Super Bowl win led by the "NO NONSENSE" Head Coach Mike Dikta. When it comes to talking about the Chicago Bears linebackers, whether present or past, is there any other name more frightening than Dick Butkus. Talk about a name that matches the intensity, and ferociousness that Dick Butkus played on the field with. Dick Butkus……….now that's a football name!!
.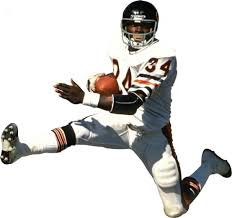 Although the Chicago Bears defense stole most of the headlines and attention throughout the 80's, there was (1) running back who always love to sweeten up the game by slipping through lineman, and running over safeties for extra yards. There was (1) special running back who wore the number #34, and looked so smooth while on the field. Some may regard him as the best running back ever, some label him as "sweetness", and some refer to him as just…….. Walter Payton.
.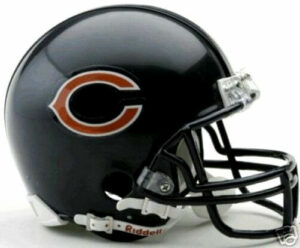 CLICK on the BEARS HELMET to Receive A Price Quote & we will get you to and from the game without any headaches!
.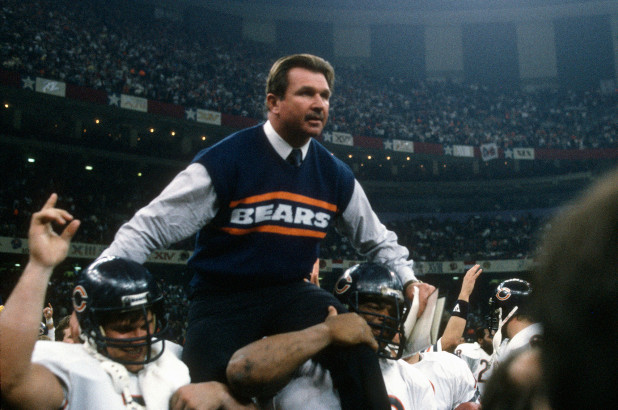 In 1985, if you wore a v neck vest, had slick back hair, and sported a thick mustache….you we're considered "THE MAN". In 2019, if you use our round trip car service to Soldier Field….consider yourself on that SAME LEVEL.
Car service to Soldier Field, limo service to Soldier Field, transportation service to Soldier Field, transportation to Soldier Field, round trip transportation to Soldier Field, car service to bears game, limo service to bears game, transportation to bears game, car service to bears stadium, limo service to bears stadium, van service to soldier field, round trip car service to soldier field, round trip limo service to soldier field, limo service to soldier field for a concert, car service to soldier field for a concert, car service from Naperville to soldier field, limo service from Naperville to soldier field, transportation from Naperville to soldier field, car service from Naperville to bears game, limo service from Naperville to bears game, transportation from Naperville to bears game
Car service to United Center, limo service to United Center, transportation service to United Center, transportation to United Center, round trip transportation to United Center, car service to bulls game, limo service to bulls game, transportation to bulls game, car service to bulls stadium, limo service to bulls stadium, van service to united center, round trip car service to united center, round trip limo service to united center
.
.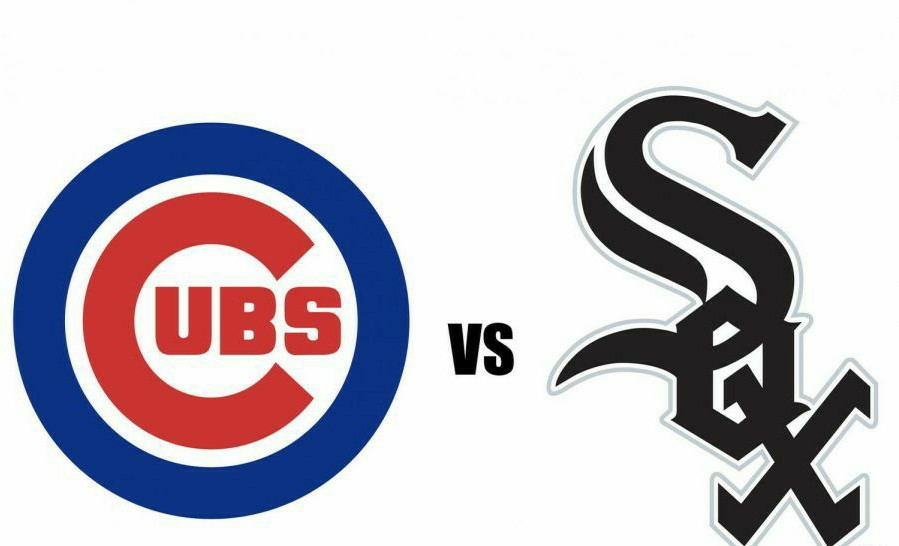 Limo service to Wrigley Field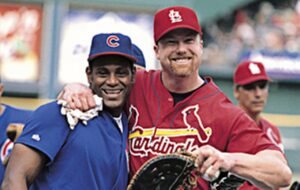 It's Tuesday, September 8th 1998, and your on your way home from high school. You have a tremendous amount of homework due the next day and your first agenda is to finish it before the Cubs vs Cardinals game at 7:15PM. Just to be clear, this is no ordinary baseball game. This is the official game that Mark McGwire is attempting to pass Roger Maris in home runs for a single season. Now that you've totally completed each homework assignment one by one, you head over to the kitchen to turn on the tv. Since the tv in the kitchen area is practically 30 years old, the only way to change the channel is by the tv knob. Anyways… you physically turn the knob to channel 5, Fox 5 that is, and your just wondering, will this be the game that Mark McGwire hits his 62nd home run of the season? Fast forward to the bottom of the 4th inning and Mark McGwire is at bat. He ends up swinging at the first pitch, which he knocks directly out of the park to break the record. The crowd is in a complete frenzy as he rounds the bases to home plate to celebrate with his teammates. He's also met by another baseball legend, who is on the opposing team, and who also happens to be in the same home run chase just as McGwire. This baseball legend had enough class, and selflessness to congratulate McGwire in front of a sold out crowd at Busch Stadium. That man was Chicago Cubs own, Sammy Sosa. While McGwire finished the season with 70 home runs, Sosa was right there on his heels, finishing with 66. This was a special time in baseball where parks were sold out, home runs were up, players faces were recognizable, ratings were through the roof…..and Wrigley Field was one of the center points of it all.
.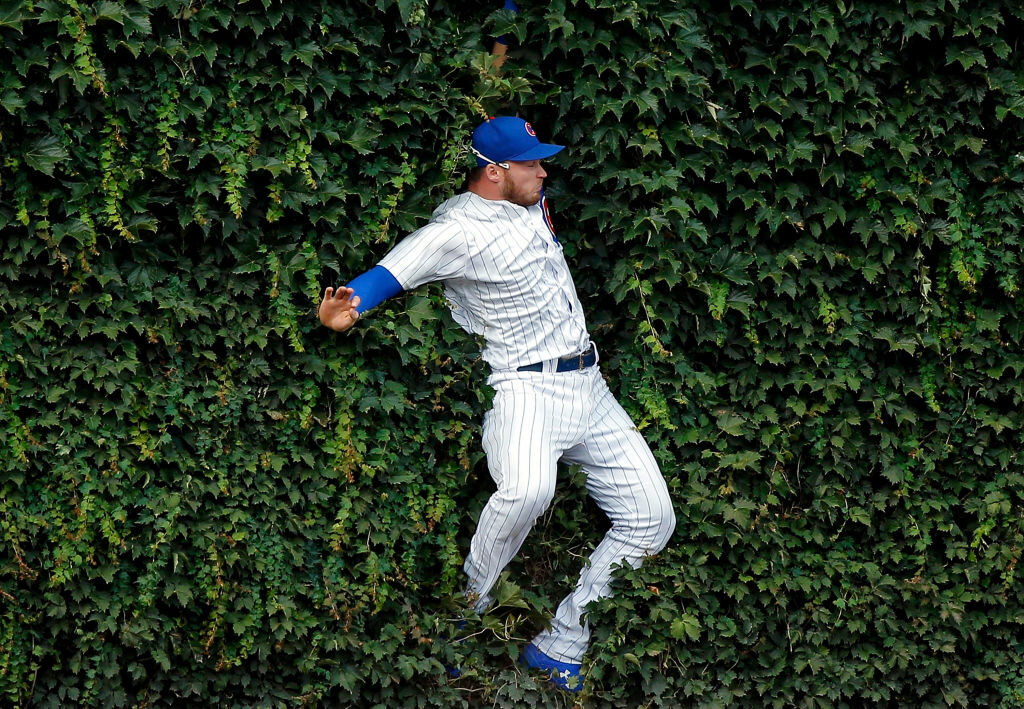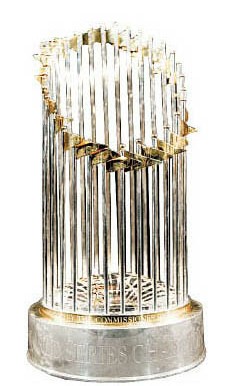 Click on the 2016 Commissioners Trophy to place your round trip car service to Wrigley Field!!
.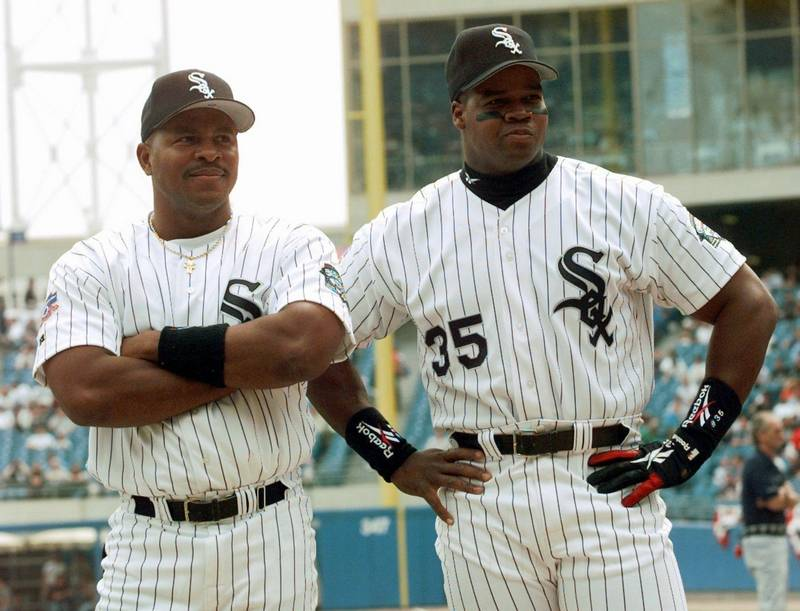 Limo service to Guaranteed Rate Field
If you we're blessed enough to be a pitcher in the major league, who would you rather pitch to, Albert Belle or Frank Thomas? There's no great answer to this hypothetical question because both batters are known as ruthless sluggers who have absolutely no mercy to a baseball thrown their way. Just by looking at their forearms you can tell that swinging a bat is just another easy day at the office. These 2 supreme athletes had a chance to go up against one another in the 1995 home run derby. With Frank Thomas being 6 foot 5, and 275 pounds, he edged out Albert Belle in the final round to win the competition. Whether your a Cubs fan, or a White Sox fan, there's no doubt that you can walk around town with your head held high. Both teams have won 3 World Series championships, and since the Chicago Cubs curse has been officially lifted, these 2 franchises best days are still ahead of them.
Car service to Wrigley Field, limo service to Wrigley Field, transportation service to Wrigley Field, transportation to Wrigley Field, round trip transportation to Wrigley Field, car service to cubs game, limo service to cubs game, transportation to cubs game, car service to cubs stadium, limo service to cubs stadium, van service to Wrigley field, round trip car service to wrigley field, round trip limo service to Wrigley field, limo service to wrigley field for a concert, car service to Wrigley field for a concert, shuttle from naperville to soldiers field, transportation from naperville to soldiers field, round trip shuttle from naperville to soldiers field, car service to bears game, car service to soldier field, limo service to soldier field, transportation to soldier field, round trip transportation to soldier field, shuttle to Chicago bears game, car service to bears game, limo service to bears game,
Car service to Guaranteed Rate Field, limo service to Guaranteed Rate Field, transportation service to Guaranteed Rate Field, transportation to Guaranteed Rate Field, round trip transportation to Guaranteed Rate Field, car service to white sox game, limo service to white sox game, transportation to white sox game, car service to white sox stadium, limo service to white sox stadium, van service to Guaranteed Rate field, round trip car service to Guaranteed rate field, round trip limo service to Guaranteed Rate field, limo service to Guaranteed Rate field for a concert, car service to Guaranteed rate field for a concert