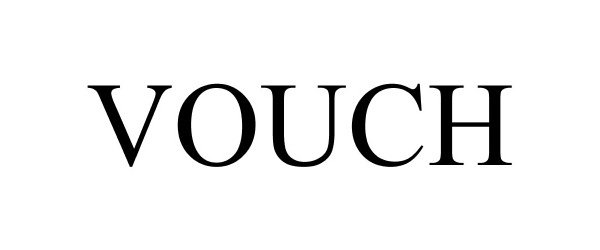 When potential customers are in need of a particular service, they will primarily base their decisions on either the company's credibility or someone's opinion (whether family, friend, or stranger) that can vouch for the service that they're interested in. 9 times out of 10, potential customers are extremely hesitant to book their hair appointment with a stylist that they are not familiar with or that has little to no positive reviews online. 9 times out of 10, if you're a sick patient in dire need of a cure for an illness, you're less likely to choose a doctor with a sketchy past. Throughout our lives, we are either vouching for someone or something,…..or perhaps looking for someone to vouch for ourselves on a more personal level. Whether it may be seeking a letter of recommendation to get into college, or a stamp of approval on a job résumé stating that the individual's character matches the representation that he or she is portraying. For the past 10 years customers have been vouching for Senate Transportation Services professionalism, and you can too,…..by simply clicking on the review button below.
**Listed below are testimonials and reviews of our past and present customers who have previously used our services.**
.
Please take the time to write your own review of our service by simply clicking on the link.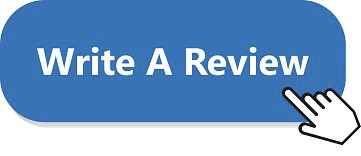 .
(1). Ms. Debbie E wrote: ⭐️⭐️⭐️⭐️
We had a wonderful experience with Senate Transportation. Our driver, Aly, was very prompt, courteous and knowledgeable of the area. He was such a careful driver. Was fun having him at the wheel and his vehicle was spacious and comfortable. Mike, our guide, was such a joy. He is a walking history book. He had knowledge of every aspect of Washington DC. Learned a lot from him. He also was very thoughtful and gracious. Thank you for the fabulous experience.
.
(2). Ms. Eric G wrote: ⭐️⭐️⭐️⭐️
I booked a ride from DC to a venue 35 miles outside the city. The professional and friendly driver arrived early in a clean, modern Mercedes SUV. Despite the horrible traffic, the driver retained his calm and got me to the venue on time. He was waiting for me when the show was over and delivered me back to the city in timely fashion. If you aren't familiar with DC, before booking check your map app for a few days on the same day of the week as your event, so that you can best judge when to be picked up in order to make it to your destination on time – need to plan for horrible DC traffic.
.
(3). Ms. Dawn Lim wrote: ⭐️⭐️⭐️⭐️
Had a wonderful trip with this transport company. Booking was efficient and seamless. Driver was professional and friendly. Car was large, comfortable and clean. Travelled with 3 young kids and lots of luggage. Made it really easy. Highly recommend.
.
(4). Ms. Cindy B wrote: ⭐️⭐️⭐️
We checked out several car services for our trip to D.C. Senate Transportation had good reviews, provided baggage claim pickup instead of curbside, and the price worked for us. The pickup at BWI was not quite as planned as the driver was not at our baggage claim as promised, but a quick call to the company and they found the driver on the other side of baggage claim. I am not sure the confusion as our baggage carousal showed our flight clearly and there was literally nobody around in that area. This was disappointing because my teenage daughter always thought it would be cool to have someone waiting at Baggage Claim with her last night. I had booked the service mostly because of that option being available with Senate Transportation. We quickly found out the real issue though, the driver several times seemed to almost fall asleep driving us into DC. My husband luckily was sitting in the front so kept him talking. This was mid-day so not sure what was up with the driver. However, the return driver was great. He was right on time, the ride back to the airport was smooth, and he was very helpful with bags, etc…Lastly, I am always surprised when a driver doesn't introduce themselves. Neither driver did, and neither driver offered a snack as mentioned when we booked. There was water in the rear, but none offered in the front for my husband either. Overall, I give it an average rating. The vehicle was nice and clean, they were fairly timely, and they got us from point to point, which is the real requirement here. They just didn't go above and beyond.
(5). VN53 wrote: ⭐️⭐️⭐️⭐️
My daughter was visiting me from Los Angeles with her toddler. Since I was unable to pick her up from Dulles Airport I needed to find a safe and reliable car service that had an appropriate car seat for a toddler. The first company I came across on the web was Senate Transportation Services. I called them and spoke to Greg. The interaction with him was so wonderful that I looked no further and booked a car for my daughter. Immediately following that we received a detailed confirmation email from Greg. As promised the driver was waiting for her at baggage claim, with a placard with her name in it. The car was a very roomy 2018 Cadillac Escalade and the ride home was perfect. I did not hesitate to book this service again for her return trip to Los Angeles. I cannot recommend highly enough the professionalism, friendliness and superb service provided by this company!
.
(6). Mr. Sean S wrote: ⭐️⭐️⭐️⭐️
I have used this company around four times. I not only felt safe,but appreciated for using their service. The SUV was always clean and the drivers were top notch, esp since they picked me up each time around 3am. I will continue to use their services and I highly recommend them to my coworkers.
.
(7). ssjet wrote: ⭐️⭐️⭐️⭐️
We used this service to transport 7 adults around Washington DC this past weekend. Our 96 year old father wanted to visit the WW ll Memorial and see DC. The service was great with our dad who used a wheel chair to get around and were informative about the sites in DC.
(8). sweets98 wrote: ⭐️⭐️
The Marriott Marquis recommended this service. We reserved a town car and greeter at baggage claim, we did not have anyone waiting and the car was a Avalon with no trunk space. The service we expected was not met. This was three times the cost of Uber and we did that on the way back. Super disappointed after a long day of flying. Still working on getting by money back for the return that I pre-paid.
.
(9). csaenz4 wrote: ⭐️⭐️⭐️⭐️
We used this service for a large group (12 people) wine tour from Washington, D.C., to Northern Virginia this past Saturday. The service was exceptional (on-time pick up, accommodating to our schedule with 2 stops, nice and friendly driver) and the vehicle was clean and comfortable. Additionally, prior to the service, Senate Transportation was in communication with me whenever I had questions about our service. I will definitely choose Senate Transportation for future group outings.
.
(10). JcBoston wrote: ⭐️⭐️⭐️⭐️
We used Senate Transportation for round trip travel to Nationals Park from our hotel. We were in town for two Red Sox/Nationals games. The service was excellent. The driver Daniel was friendly and knowledgeable. He was so kind and accommodating to my elderly mom, making sure we were as close as possible to the proper gate for drop off and pick up. The vehicle was spotless and roomy. Daniel called to check when we weee ready to leave and we had to wait exiting. Can't speak highly enough of the experience.
(11). Ms. Casey Boccia wrote: ⭐️⭐️⭐️⭐️
I was extremely pleased with Senate's reasonable pricing and excellent service in our roundtrip ride from Baltimore to FedEx Field for the Taylor Swift concert. From my initial online quote request to our final dropoff at home, the entire experience was professional and worry-free. Ronnie, our driver, was fantastic in getting me and my son safely through terrible traffic and insane crowds at the stadium–he was very knowledgable about the best places for drop-offs and pick-ups and was very easy to get in touch with when we needed him. We were in good hands! I would definitely use Senate again for those trips when we don't want to deal with the hassle of driving or searching for an Uber.
.
(12). AmacD405 wrote: ⭐️⭐️⭐️⭐️
I was pleasantly surprised when I received a very reasonable quote for round trip service to/from National Harbor to Fedex Field for a Friday concert. I have had friends stay at hotels close to Fedex Field who have gotten an Uber for the same price. Our driver, Elias, picked us up at the scheduled time (and patiently waited while my party and I finished getting ready) and was communicative towards the end of the night when the concert was over. He even spotted my group walking from far away and stayed on the phone with me to make sure we made our way back to the car safely. I had heard horror stories about traffic to and from concerts at Fedex, but I'm so grateful to say that because of Senate, we did not have any of those experiences. We are to and from Fedex Field in 45 minutes/25 minutes, respectively. It truly helped make for a perfect girls trip! Thanks, ya'll, and especially, Elias!
(13). Ms. Judy S wrote: ⭐️⭐️⭐️⭐️
After a flight cancellation that almost derailed our vacation, we needed to fly out of Dulles. We couldn't take our car as our return flight was to Philadelphia. Senate Transportation arranged to pick us up (a 2 hour drive) with almost no notice. They arrived right on time and got us to our flight. Thanks so much!
.
(14). MnMom2016 wrote: ⭐️⭐️⭐️⭐️
We used Senate Transportation for round trip service from BWI to DC. They were right on time, had a very clean vehicle, and even had snacks for our kids. We will certainly use this service in our future trips to DC.
.
(15). Tuffy's mom wrote: ⭐️⭐️⭐️⭐️
We decided to hire a transportation service to Dulles Airport for this trip, although we have always driven ourselves in the past. What a treat to have Aly pick us up, help with our luggage, and drop us off right at a Sky Cap desk at Dulles! No stress. No rush. No worry about traffic. Aly was pleasant, professional and a good driver, too!The vehicle was a suburban, and was clean, roomy and comfortable. The price was reasonable, and we I'll definitely use Senate Transportaion Services again. We highly recommend them!
(17). Sc_sam wrote: ⭐️⭐️⭐️⭐️
We needed transportation for 2 to the Coldplay Concert at FedEx Field (home of the Redskins). All my other inquiries to other companies came back with a per hour charge, quite expensive. Senate offered a flat rate, plus gratuity, which suited me much better. We booked and kept our fingers crossed that a driver would show.We were not disappointed. At the appointed hour, we walked out of our hotel to find a shiny black Mercedes sedan with a most pleasant and professional driver to take us out to the stadium. After the concert, he met us at the agreed upon place and returned us to our hotel. An great experience all the way around. Would definitely use them again.
.
(18). Mignon C wrote: ⭐️⭐️⭐️⭐️
We organized to have Senate for our airport transfers and am so glad we did. The service was excellent both our drivers were friendly and helpful. Also both our vehicles were extremely clean and well maintained. After a long flight it was such a relief not to have to find transportation and worry if they know where to go. All our communications were answered promptly and Senate delivered all that was promised and then some.
.
(19). Farris V wrote: ⭐️⭐️⭐️⭐️
Made a last minute call to Senate Transportation for a 30 minute ride from our Hotel to the airport (DCA). There were 7 of us including my 91 year old mother who get car sick easily. First, the gentleman that answered my call was very professional and thorough. After setting up the arrangements he sent me an email verifying everything we just discussed. Isiah picked us up at the hotel in a very clean, large van. He was the perfect driver for my mother. No quick turns or sudden stop and go. He identified all of the sites along the way and even offered to take us down Embassy Row. I will keep this name for the next time I'm in DC. The absolutely the VERY BEST!!!!!!
(20). Harpasigm wrote: ⭐️⭐️⭐️⭐️
Nice driver, clean and safe car ?
Picked us (party of seven) at BWI airport. Driver nice, talked about what we were seeing on our way to the hotel. Prices fair.
.
(21). TomNCathi wrote: ⭐️⭐️⭐️⭐️
We called Senate at the last minute for shuttle service to the Verizon Center. They were very accomodating and helpful both via phone and email. The shuttle was clean and well kept and our driver was very friendly and provided a safe ride. We would definitely use Senate again.
.
(22). Luke11_46 wrote: ⭐️⭐️⭐️⭐️
We hired Senate Transportation Services for Inauguration week activities. We definitely would hire them again even if it is only for transportation to and from the airport. The big advantage we found was that the drivers worked hard to find a way around the traffic congestion. We always felt safe with their drivers. BTW, they can tell you and take you to some of the best "local" restaurants. We were not disappointed to say the least.
(23). RandallF wrote: ⭐️⭐️⭐️⭐️
Called Senate a few days prior to Christmas. Arranged a ride from Reagan to Chinatown with a stop for a picture at the Capitol Christmas tree. Great service with a friendly driver. Highly recommend!
.
(24). SmartMark wrote: ⭐️⭐️⭐️⭐️
After checking TripAdvisor I chose Senate's and was really pleased with my decision. The email exchange across the pond was efficient and courteous. Upon arrival at Dulles we were confronted with the ridiculously inefficient US Border controls and it took 90 minutes to enter the baggage reclaim area. I was rather anxious that the welcome from our driver may have been less than helpful with the delay but I couldn't have been further from the truth as George was smiling and calm and very helpful. Even the traffic didn't change his demeanor and he dropped us off at The Dupont Circle Hotel still smiling. The pre-arranged return journey was as smooth, and I can wholeheartedly recommend Senate Transportation Services, especially George (a great name in Washington!!).
(25). Helene C wrote: ⭐️⭐️⭐️⭐️
We would highly recommend Senate Transportation Services. They were there when we came out of baggage claim and we had a swift and comfortable trip to our hotel. They were friendly and ensured we saw each point of interest as we passed on our way to the hotel. We would definitely use this service again when visiting the area.
.
(26). AlandDiane wrote: ⭐️⭐️⭐️⭐️
We picked Senate after reviewing TripAdvisor. Senate was not the highest ranked, because it had so few reviews. But, every review was an excellent. And, we were not disappointed. Our driver was there waiting for us, before our bags even arrived at the carousel at Dulles. We discussed that we were first time visitors to DC and going on a bus tour of various colonial and civil war sites in the mid Atlantic area. As we drove to our hotel, our driver pointed out the various important monuments and buildings as we were passing. We got our own little mini tour along the way. Every part of the service was perfect. We would definitely use Senate for any future trips to DC!
(27). Meg4141 wrote: ⭐️⭐️⭐️⭐️
If you need transportation to and from airport or just to have a tour around DC this is the company to call. They met every need we expected. Greg and Jeff both were excellent and even supplied us with snacks and our favorite drinks. Would highly recommend this company and will use them again.
.
(28). Zac Valine wrote: ⭐️
Do not Go here very unporofesional Driver. They do not meet you were your request. They force you to pay cash after prepaying on the phone six weeks piror to arrival in the area. They do not treat thir coustumer with respect.
.
(30). Steveref 52 wrote: ⭐️⭐️⭐️⭐️
I can only provide an excellent review of Senate Transportation Services. I arranged the pick up at our hotel via email from England a few weeks before our visit and the exercise was very simple and straightforward with no hassle. Greg arrived ten minutes early at the hotel, placed all the luggage in the vehicle and transported us to the airport in a very friendly manner with a flawless value for money service. Would recommend Senate Transportation Service to anyone requiring private transport in the Washington area.
.
(31). Melanie H wrote: ⭐️⭐️⭐️⭐️
We travelled from London to Washington and arranged with Greg to collect us, a family of 6 adults, from Washington Dulles for transport to the centre of Washington. Greg was waiting for us at Dulles as expected, contacting us by mobile phone shortly after landing and he waited patiently for us whilst we queued for over an hour to get through passport control. Greg was parked a short distance from Arrivals and his suburban vehicle was roomy and easily accommodated the family plus luggage. Greg was friendly and chatted whilst driving us into Washington, providing some tips and guidance for our holiday. The charge had been paid in advance on a UK credit card and was exactly as quoted. We would recommend this service if you are arriving from the UK at Dulles and looking for transport into downtown Washington. Thank you, Greg.
.
(34). Mr. John wrote: ⭐️⭐️⭐️⭐️
Late night flight into Dulles(midnight) Driver was waiting at the baggage area and picked up luggage and out to the car. 30 Minute ride to the hotel, he was quite helpful in giving my wife and I pointers on how to navigate a city that we are unfamiliar with, which is always welcome.
.
(35). Mr. David wrote: ⭐️⭐️⭐️⭐️
Way to go Ronnie, you simply are the best!! After you left us back at the hotel and while recounting the events of the day, we couldn't help reminiscing over the experience you allowed us,why, it was one of the highlights of the day – the moments spent to and fro on a trip with Ronnie!! obviously you give a new spin to the phrase, it's not the destiny but the journey that counts..absolutely remarkable and highly recommended, you've simply raised the bar by providing superior and unparalleled customer service. We will talk about you when we return home, in the interim we have already passed on the good word about the services you offer to the concierge of the hotel. Once again well done Ronnie, you have set new precedence to something as ordinary as 'transfers', we very much look forward to such journeys. All the best. David and family.
(36). Mr. Angle wrote: ⭐️⭐️⭐️⭐️
This is our 4th time using their airport car service from JFK to our residence in Connecticut. Would highly recommend changing the airport rates on the website because the price quotes are slightly different from what it states online. Although the service was reliable and professional each time.
.
(37). Ms. Atisha wrote: ⭐️⭐️⭐️⭐️
I went into DC last minute on a business trip. I called Senate and a few others as I was entering my departing gate. Senate answered immediately and answered all of my questions. They provided excellent customer service and was able to accommodate me perfectly!! I actually flew into the Baltimore airport which was 50 minutes away from my destination. I had a small hiccup at the airport but Senate was so responsive and professional. As a woman traveling alone, I was so impressed with the measures they took to make sure I was safe that I immediately arranged my transfer back to the airport with Senate. The vehicles were clean and recent, the drivers were very pleasant without being too personal and the cost was fantastic. I will definitely use them again when I'm in the area.
(38). Ms. Tina wrote: ⭐️⭐️⭐️⭐️
We were a little bit away from Nats Park, but Senate Transportation gave me a fair price and our driver, Aly, was on time, courteous and a very safe driver in the chaos going to Nats Park. It was the best money I have ever spent on transportation. I would do it again in a heartbeat, and I highly recommend Aly and Senate Transporation!
.
(39). Ms. Landlord wrote: ⭐️⭐️⭐️⭐️
Senate Transportations Services provides excellent customer service, prompt communications and above and beyond professionalism. On a recent work trip to Washington, DC we needed transportation several times and were extremely pleased. The vehicles were clean, drivers attentive and the fleet of vans were on time for our event.
.
(40). Ms. Cindy wrote: ⭐️⭐️⭐️⭐️
It was an excellent experience! Our Driver was actually early, waiting for us! The car was clean, roomy, absolutely perfect. Our Driver helped get my walker in the trunk and made that all go smoothly. He was such an experienced driver, we never stopped moving, when one street had a problem, he turned onto another street. He delivered us as close to stadium as possible, which was a short walk to opening gate. He made our experience so much more memorable. I would highly recommend them to anyone who needs dependable, experienced, professional drivers
(41). Ovation wrote: ⭐️⭐️⭐️⭐️
Fantastic service! Prompt, courteous, clean, safe- wonderful service!
.
(42). Ms. Theresa C wrote: ⭐️⭐️⭐️⭐️
On time, best pricing and friendly driver!
.
(43). Ms. Roxanne wrote: ⭐️⭐️⭐️⭐️
My place to be.
.
(44). Mr. Tony wrote: ⭐️⭐️⭐️⭐️
Incredibly professional, reasonable price, and friendly. Recommended.
.
(45). Mr. Zhang wrote: ⭐️⭐️⭐️⭐️
Perfect service! strongly recommending! Nothing to complain!
(46). DK wrote: ⭐️⭐️⭐️⭐️
Exceptional communication from start to finish. Greg promised us great service, best rates, amazing 14 passenger Sprinter Van, punctuality and the best driver Joseph- Senate Transportation delivered above and beyond. Will definitely use Senate for all future DC ground transportation needs.
.
(47). Mackie F wrote: ⭐️⭐️⭐️⭐️
What an amazing experience. After having been quoted exorbitant prices by a couple of other companies for transport of seven individuals from Union Station to the Sheraton in Pentagon City, we finally found Senate Transportation Services. Originally we had asked for a van. Unfortunately, or actually fortunately our train was late and they could not send the van. So…they sent us a beautiful black SUV and a wonderful driver. The service was so great for our arrival trip that I cancelled our return trip with the other transport service and booked at the last minute with Senate again. I cannot say enough about how pleasant and comfortable the experience was, and our driver was friendly and super helpful. I will most certainly keep this service in mind when I need transport in DC/VA!
(48). Ms. Phyllis wrote: ⭐️⭐️⭐️⭐️
I used Senate Transportation Service to have my Grandson and his date professionally transported to and from his prom destination at the Women's National Museum in DC May 10, 2019. Our driver for the evening was Alexander and I was extremely pleased with his professionalism and kindness. He arrived several minutes early and greeted me graciously with a smile. The vehicle was as promised stocked with water and snacks and extremely clean! My Grandson enjoyed the service of Senate and Alexander, the driver. Senate Transportation has a great fleet of transportation options and there is never a problem scheduling service! I have used this service before and I highly recommend Senate as the top transportation service for your destination! The staff is highly professional and the quality of service is excellent!! Thank you Senate again for an awesome experience!!
.
(49). Ms. Suzie H wrote: ⭐️⭐️⭐️⭐️
I used Senate for a round trip ride to the U2 concert. Our driver Terry was prompt, very sweet and service was truly excellent. Car was very nice and rate was quite reasonable. I definitely recommend Senate for any car service needs.
(50). Jarene F wrote: ⭐️⭐️⭐️⭐️
Driver Greg is courteous and professional! Last year the hotel concierge referred us to Senate to provide van service for our large party. The experience was great, so I saved his number and called again when we visited Washington for the same conference last month. One of our party forgot her car seat and Greg when out of his way to provide for us! Thanks!! I have referred my colleagues to this company and will do it again!
.
(51). Carissa H wrote: ⭐️⭐️⭐️⭐️
Van service was waiting for us at Enterprise before we even arrived. Very helpful in collecting our luggage. The ride home was smooth and he knew exactly where to go. He helped up unload once we arrived home. Overall, I had a great experience and I will be using their services again.
.
(52). Mark R wrote: ⭐️⭐️⭐️⭐️
Excellent , personable , clean, courteous and timely service. Truly a professional service. Greg was great to work with.
(53). Ms. Jaime B wrote: ⭐️⭐️⭐️⭐️
I traveled down to DC with a group of my classmates. As graduate students, we had a very elaborate day planned. We were scheduled to attend several events that will help us in our academic and professional work. Greg offered to drop/pick us up from each and every location. He was extremely polite and made sure we arrived everywhere early. He had a step stool and everything and rushed to pull it out for us each time we made a stop. I definitely plan to contact Greg if I am in DC again, especially if I am traveling with a group. I strongly encourage anyone/any group to contact Greg if they will be in DC if they want to have an easy, enjoyable, and well-priced way to get around the city.
.
(54). MD M wrote: ⭐️⭐️⭐️⭐️
Pickup went off without a hitch. Received a call from the driver shortly after we deplaned at Reagan Airport and we were able to easily coordinate a rendezvous spot. The driver was patient, friendly and professional and the experience exceeded our expectations.
(55). Yushin W wrote: ⭐️⭐️⭐️⭐️
I traveled with a group of 13 to Washington, D.C. and we used Senate Transportation Services to travel around the city all day! Our driver, Greg, provided fantastic service; he was friendly and always arrived in a timely manner when we called him for a pickup. He even had a little step stool to help us get on and off the shuttle! For a large group, the price was $3 per person per trip, which was perfect for us – comparable to taxi rates, and we were able to stay together as a group.
.
(56). Christopher H wrote: ⭐️⭐️⭐️⭐️
We couldn't have asked for better transportation when we was in Washington DC for our training. Our hotel referred us to use Greg from Senate Transportation and we couldn't asked for a better person. He was always right there for us. I would most definately refer him to anyone!
(57). Joe C wrote: ⭐️⭐️⭐️⭐️
This company was the best! Very convenient if you have a large group, they were able to carry around our entire group of 12 for a very reasonable price. Greg is the driver you want, if your group is trying to go a lot of places in one day he will pick you up and drop you off whenever you need it. It was like hiring our own private chauffeur, at just $3 a person!
.
(58). Amanda L wrote: ⭐️⭐️⭐️⭐️
Greg was a huge help to our group when we were in DC a few weekends ago. Besides being on time and professional, he was incredibly nice.
.
(59). Sandra Jensen wrote: ⭐️⭐️⭐️⭐️
Wonderful service to/from DCA for my daughter in college. Driver was on time, professional and friendly. Will use in the future!
(60). Nicole M wrote: ⭐️⭐️⭐️⭐️
Great experience — hired them to transport our son's party guests to and from Nats Stadium. Clean, friendly, punctual service, and a great price! Would definitely use again!
.
(61). John Young wrote: ⭐️⭐️⭐️⭐️
Very professional and timely. Would highly recommend for anyone looking for transportation services in the Washington DC area……
.
(62). Sheryl Souhrada wrote: ⭐️⭐️⭐️⭐️
Fantastic Service!!!The Best!!!
.
(63). Liz Miles wrote: ⭐️⭐️⭐️⭐️
Family of 5 from Australia travelling to US for the first time. Very prompt and clear communication via email and phone from Australia. We missed our flight from lax to Washington. We called them from lax and they adjusted our booking. Driver was there waiting for us at the luggage area. Driver was great. Friendly, spoke clearly. Suburban car was exceptionally clean. The drive was safe and was a relief after a long flight to have some one waiting for us. They also picked us up from our hotel and drove us to the union square train station for our trip to New York. Definitely recommend.
(64). John W wrote: ⭐️⭐️⭐️⭐️
Found them on Google for transportation to Xfinity Theatre. Our group wasn't too sure to use them or not because they had zero reviews. Service turned out to be solid and we agreed to write a review. I will definitely use them again.
.
(65). Tara B wrote: ⭐️⭐️⭐️⭐️
Senate Transportation NYC is the go to in private vehicles. My son and I came to town for Wrestlemania and in hopes of avoiding the traffic and late night return to Manhattan, I booked with Senate Transportation. They got us to New Jersey in plenty of time and our return to the hotel was flawless. Thank you for great service!
.
(66). Amanda M wrote: ⭐️⭐️⭐️⭐️
My close friend recommended me this transportation service since she used it to the Rolling Stones, and I'm glad she did. Our car is experiencing some difficulties, so me and my husband used Senate round trip from our home to JFK Airport.
.
(67). Bill R wrote: ⭐️⭐️⭐️⭐️
Dear Senate Transportation:
We can't say enough about the service you provided on August 15, 2021 taking us from NYC to New Brunswick, New jersey. First, your chauffeur, Lawrence, was here early; he was extremely helpful and polite and drove safely; the vehicle (SUV) was immaculate and comfortable; and the cost (including 20% gratuity) was reasonable and fair. In fact, in two days we plan to use your services to take us from New Brunswick to Newark's International Airport. Thank you, Janice D. Bill R.
.
(68). Simon F wrote: ⭐️⭐️⭐️⭐️
Our office booked us a car service from La Guardia to the hotel. José our driver was helpful and friendly. Offered us a private tour for decent rate on his own time. Very thoughtful driver with a nice clean vehicle.
.
(69). Justin T wrote: ⭐️⭐️⭐️⭐️
Booked a shuttle bus hourly around the city for a tour. Vehicle arrived on time, and dropped us off at each of our specific locations without any issues. Rates are a little cheaper compared to other services in the area.
(70). Mimi wrote: ⭐️⭐️⭐️⭐️
Prompt, clean, reliable car service. 12 club members traveled from place to place from 9:00 AM to 10:00 PM. Mercedes van always at our disposal. Wonderful driver and dispatcher. Absolutely the best!
.
(71). Mr. William wrote: ⭐️⭐️⭐️⭐️
I booked the limousine partly on the TripAdvisor reviews and also because they had a Cadillac Escalade available whereas their higher ranked competitors did not ( and the competitors SUVs were about the same price ). Alexander our driver had a long wait at Dulles airport as we had to get through customs, however he was there as we emerged. We were impressed by the service and arranged to use them for the return trip on a good price. Greg at the office and Alexander were both professional and helpful, and it was a bit of fun on this holiday trip to cruise in a Cadillac.
.
(72). Ed Stewart wrote: ⭐️⭐️⭐️⭐️
Our family always comes to Washington DC every summer and the concierge arranged a private tour for us with Senate Tours and Transportation. Sprinter van was clean and our tour guide Terry was funny and well informed about the monuments. They even allowed us to pay for the tour in cash with the driver. The last hour we invited Terry to have dinner with our family. Incredible tour at a great price.